The second season of the incredibly fantastic Naruto anime series is called Naruto Shippuden. It is the continuation of Naruto Part 1 and the one dynamic plot arc flows into the next in this fascinating  classic anime series creating a mesmerizing heroic journey of Naruto. Naruto Shippuden continues to be one of the most well-liked shonen anime series today. It effectively adapts Part 2 of Masashi Kishimoto's manga who is the creator and artist of Naruto, and has a total of 500 episodes. There are a lot of filler episodes in the 500 episodes of Naruto Shippuden, so you should be aware of which ones you can skip. Filler is an essential part of the anime series which is used to enlarge the story line and it does not has any direct link with the manga's entire tale. As a result, popular shows like "Naruto" and "Naruto Shippuden" regularly release non-canon episodes that hardly forward the story.

Overview of the Filler List of
Naruto Shippuden 
With more than 200 filler episodes, the anime features more than 40% of Naruto Shippuden that has nothing to do with the main plot. Therefore, if you've made the decision to watch Naruto Shippuden, you're probably thinking about avoiding the filler material. That's totally understandable if you want to catch up more quickly, but there are few interesting filler parts which you should not miss.
Despite not being canon to the manga, most fans feel that some filler arcs are however worthwhile to watch. For instance, some people claim that the Itachi and Kakashi background filler arcs are essential viewing since they give the characters' personalities greater depth. However, it would be better off skipping a few filler Naruto Shippuden episodes and story arcs. Here below we will try to point out the major filler episodes of these anime series.

List of Filler episodes 
Episode no. 28 named as Beasts: Alive Again!

Episode no. 170 named as Part 1 of Big Adventure! The Quest, Fourth Hokage's Legacy 

Episode 171 named as Part 2 Big Adventure! The Quest, Fourth Hokage's Legacy 

Episode no. 223 named asThe Young Man and the Sea 

Episode 224 named as The Ninja of Benisu

Episode 225 named The Cursed Ghost Ship

Episode 226 named as Battleship Island 

Episode 227 named The Forgotten Island

Episode 228 named as Fight! Rock Lee! 

Episode 229 named as Eat or Die! Mushrooms from Hell! 

Episode 230 named as Revenge of the Shadow Clones

Episode 231 named as The Closed Route

Episode 232 named as The Girls' Get-Together

Episode 233 named as Naruto's Imposter

Episode 234 named as Naruto's Favorite Pupil

Episode 235 which is named asThe Kunoichi of Nadeshiko Village

Episode 236 which is named as Friends You Can Count On

Episode 237, Ah, My Hero Lady Tsunade!

Episode 238: Sai's Day Off 

Episode 239: The Legendary Ino-Shika-Cho

Episode 240 named as Kiba's Determination

Episode 241 named as Kakashi, My Eternal Rival!

Episode 242: Naruto's Vow 

Episode 257: Meeting

Episode 258: Rivals 

Episode 259: Rift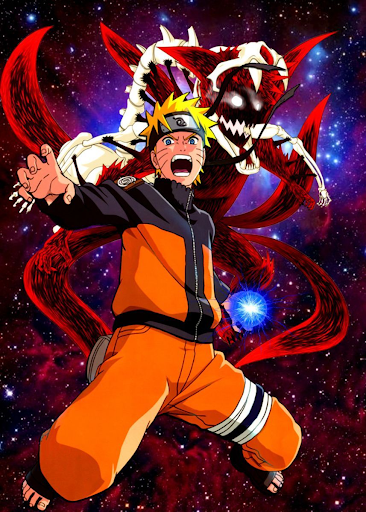 Episode 260 named as Parting

Episode 271 named as Road to Sakura 

Episode 279 named as White Zetsu's Trap

Episode 280 Aesthetics of an Artist

Episode 281: The Allied Mom Force!!

Episode 376 named asThe Directive to Take the Nine-Tails! 

Episode 377 named as Naruto vs. Mecha Naruto

Episode 416 named as The Formation of Team Minato

Episode 422 named as The Ones Who Will Inherit

Episode 423 named as Naruto's Rival

Episode 427 named as To the Dream World

Episode 428 named as Where Tenten Belongs

Episode 429 named as Killer Bee Rappuden – Part 1

Episode 430 named as Killer Bee Rappuden – Part 2

Episode 431 named by To See That Smile One More Time 

Episode 432 named The Loser Ninja

Episode 433: The Search Mission

Episode 434: Team Jiraiya 

Episode 435: Order of Priority

Episode 436: The Masked Man

Episode 437: The Sealed Power

Episode 438: The Rules ,a Comrade

Episode 439 named as The Child of Prophecy

Episode 440 named The Caged Bird

Episode 441 named Returning Home

Episode 442 named The Mutual Path

Episode 443 named The Difference in Power

Episode 444: Leaving the Village

Episode 445: Pursuers

Episode 446: Collision

Episode 447: Another Moon

Episode 448: Comrade

Episode 449: The Shinobi Unite

Episode 450: Rival 

Episode 480: Naruto and Hinata

Episode 481: Sasuke and Sakura

Episode 482: Gaara and Shikamaru 

Episode 483: Jiraiya and Kakashi
Here we have mentioned only the major filler episodes of Naruto Shippuden. Although there are plenty of filler episodes in this anime, here we have only mentioned the main filler episodes which you should watch. These filler episodes are important and there are various plots and twists and these episodes are capable enough to entertain you and this will not waste your time. 
Reason for skipping the Filler episodes 
The quality of the Naruto Shippuden fillers described is just one of main reasons why you should avoid them. The majority of Naruto Shippuden's filler arcs fall short of the standard you would expect from a top-tier shonen anime. In addition, many individuals find it difficult to finish some narratives, such as the Paradise Life on a Boat Arc. You are able to skip as many fillers as you wish when watching Naruto Shippuden streaming on various platforms. You can finish Naruto Shippuden as quickly as you can by staying away from the filler episodes of this anime. However, you might think about giving the filler episodes a try if you have extra time and don't mind viewing a few extra episodes because you might wind up enjoying them after all. 
They should be skipped for another vital reason related to their arrangement. Some of the filler episodes break up important anime stories, which could annoy most of the viewers. This was particularly true when it was still showing because viewers had to wait for several filler episodes to end before the main plot resumed. Thankfully, that doesn't have to happen to you today. All the episodes are uploaded and you can enjoy it without any interruption. 

Conclusion
So here we have discussed and tried to provide an adequate amount of information and guide regarding the Naruto Shippuden Filler listlist Reddit. One thing you should remember is that the filler episodes do not show any character development or improvement to their character. Moreover no such important characters are introduced in these episodes. So these filler episodes are undoubtedly skippable if you want to save your time and your content viewing won't be affected by skipping these episodes. On the other hand Naruto Shippuden is a huge anime series with almost 500 episodes and it has almost 200 filler episodes. So there's no reason to watch so many filler episodes except the few which are mentioned above. These filler episodes won't disappoint to entertain you in any aspect and in order to enjoy the fullest it is always preferred to watch these filler episodes.