In the world of headphones, the TOZO OpenReal Open-ear Air Conduction Sport Headphones are carving a niche of their own. With their innovative design and cutting-edge features, they offer a unique listening experience while keeping you aware of your surroundings. Let's dive into the details and explore why these headphones are a game-changer for outdoor enthusiasts and commuters alike.
Comfort and Design
The open-ear design of the TOZO OpenReal headphones sets them apart from traditional closed-back models. By keeping your ear canal open, these headphones allow you to remain aware of your environment while enjoying your favorite music. This feature is particularly advantageous during outdoor activities and daily commuting, enhancing both safety and situational awareness.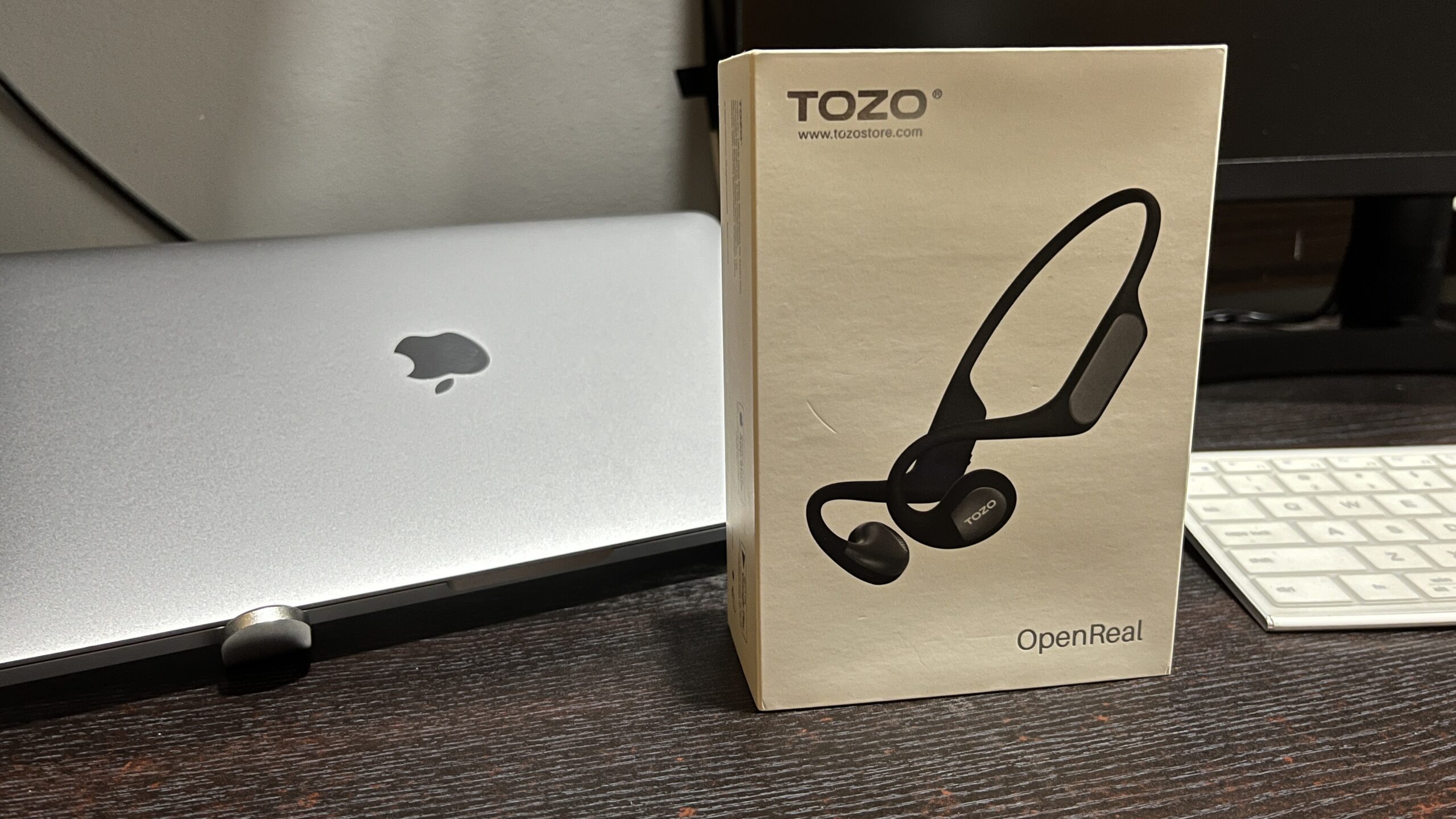 Featuring a bendable neckband made of shape-memory titanium alloy material, these headphones are not only flexible but also convenient to store and carry. Moreover, the ergonomic design of the earbuds reduces ear pressure, ensuring maximum comfort for prolonged usage.
Unrivaled Sound Quality
Equipped with 16.2mm dynamic drivers, the TOZO OpenReal headphones deliver an exceptional audio experience. The large speakers provide captivating sound with impressive clarity, taking your music beyond the confines of your ears. The open audio design enhances spatial perception and immerses you in a potent soundstage, truly transforming your listening experience.
TOZO OrigX acoustic technology further elevates your workouts by enhancing bass. This advanced audio engineering ensures that you can hear every beat and rhythm with dynamic and impactful bass. Whether you're hitting the gym or going for a run, these headphones bring an extra boost of energy and motivation to help you push through your fitness goals.
Immersive and Focused Listening
Thanks to precise directional sound technology, the TOZO OpenReal headphones minimize sound leakage and create an immersive and focused soundstage. This allows you to fully enjoy your music without disturbing those around you. Whether you're engrossed in a music playlist or listening to a podcast, these headphones deliver a listening experience that envelops you in clear, detailed sound.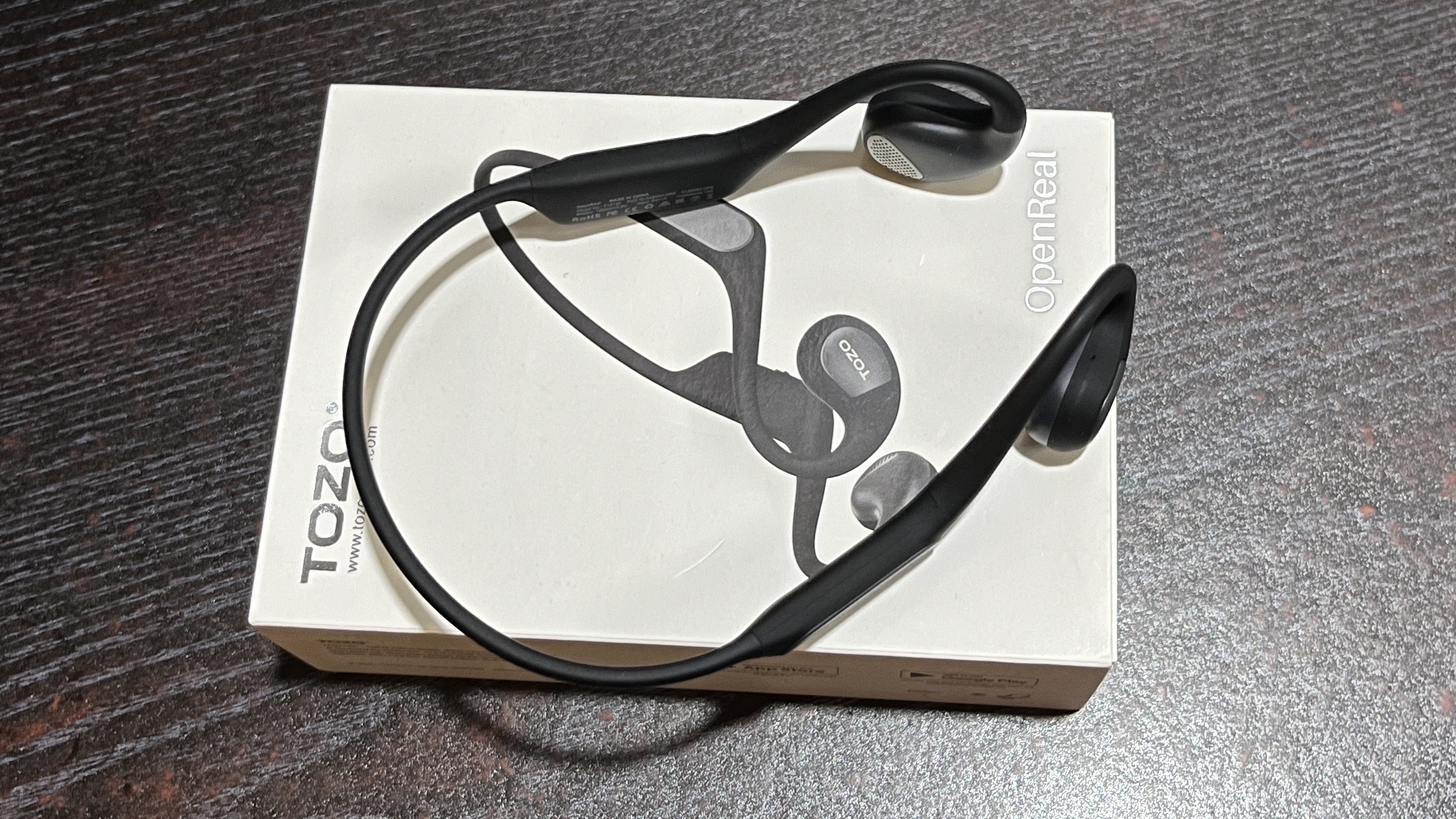 Crystal Clear Calls and Easy Controls
The dual-mic ENC (Environmental Noise Cancellation) technology showcases the headphones' ability to eliminate background noise and restore the original sound of your voice during calls. By intelligently analyzing and filtering out unwanted noise, these headphones ensure that your voice remains crystal clear and intelligible, regardless of your surroundings.
With a touch panel and physical buttons, the TOZO OpenReal headphones offer convenient and quick control over your music playback, volume adjustments, call management, and more. The combination of touch and physical controls ensures accurate and swift operation, enhancing the overall user experience.
Personalization and Connectivity
To tailor the touch controls and other functions to your preferences, the TOZO app provides a personalized setting feature. This app allows you to customize the touch controls and update the firmware, ensuring that you always have the latest enhancements and improvements at your fingertips.
Powered by Bluetooth 5.3 technology, the OpenReal headphones provide stable and reliable connectivity. Pairing them with your smartphone, tablet, or any Bluetooth-enabled device is seamless, providing uninterrupted high-quality audio streaming.
Durability and Resistance
Designed to withstand the rigors of an active lifestyle, the TOZO OpenReal headphones come with IPX8 water resistance. This ensures reliable protection against rain and sweat, making them ideal for intense workout sessions or outdoor adventures.
Conclusion
The TOZO OpenReal Open-ear Air Conduction Sport Headphones offer a refreshing and innovative approach to audio enjoyment. Combining an open-ear design, immersive sound quality, customizable controls, and durability, these headphones push the boundaries of conventional listening experiences. Whether you're a fitness enthusiast, a traveler, or someone who values situational awareness, the TOZO OpenReal headphones are a remarkable choice for those seeking a balance between sound immersion and environmental awareness. Upgrade your listening experience and keep your ears open to the world around you with the TOZO OpenReal headphones.